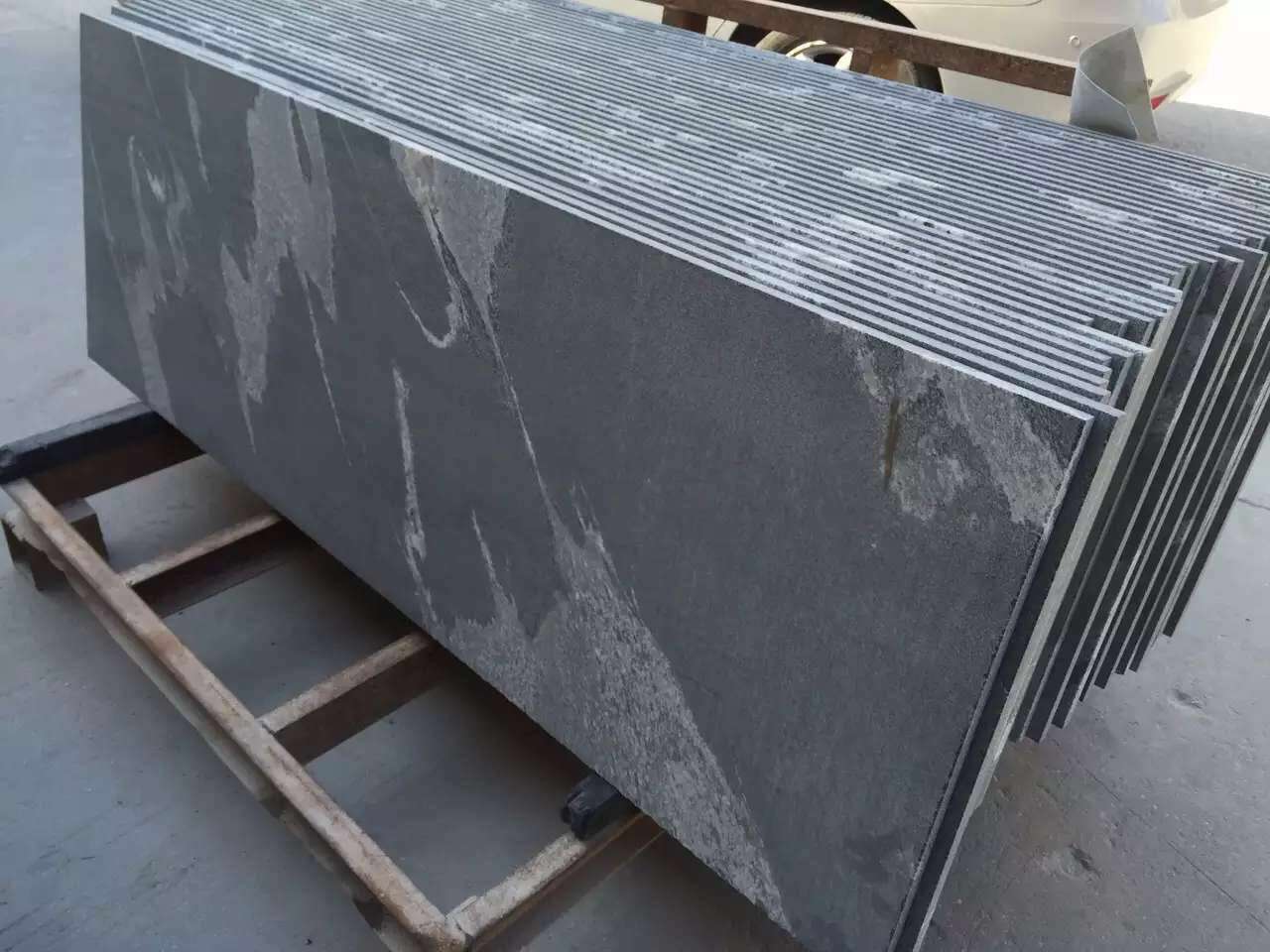 Virginia black Granite have regular size could be Length 1000~1800xWidth 500~600MM,they often are making for countertops, wall panels, window sill, exterior and interior floor paver, thickness would be 20~30MM,it is depending actual projects request. The kitchen countertops normally the customer prefer polished, it is quite easy to make clean job, also it need to be sealer,
For interior floor pavers, they love Honed with sealer finish, because they do not like too shinny degree, especially for Australia market, the designer would reminder us always this point.
This is the very dense and highest quality granite, all the slab must be calibrated before top or bottom to be the second production, regular thickness tolerance would be minus 1MM,that would be very easy and convenient for the clients to make installation, particularly in the interior decoration.